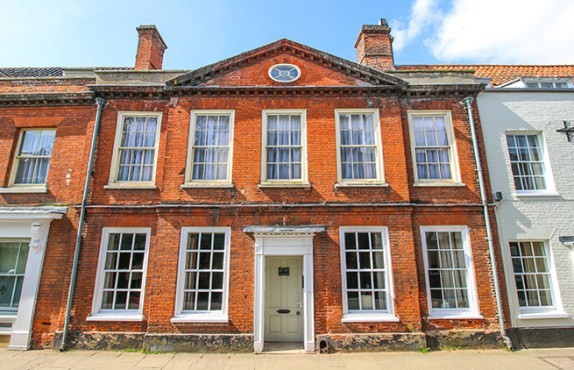 The Dowry House Basilica of Our Lady - 04/10/18 to 06/10/19
£130.00
Weekend October 4-6, 2019
47-49 High Street Walsingham, Norfolk, NR22 6B
Dowry House Retreat has recently been refurbished and is situated directly opposite the Priory Gatehouse in the High Street. Built between 1470 and 1496, the twelfth-century Augustinian Priory used it as a pilgrim hostel. During the 15th Century, Walsingham enjoyed the reputation of being one of the world's most renowned shrines along with Jerusalem, Rome and Santiago de Compostela – and of all these, Only Walsingham dedicated to Our Lady. So, pilgrims came from far and wide to honour Our Blessed Mother. Overnight accommodation can be arranged if desired for both the Friday and Saturday Evenings.
You can inquire about more details directly by clicking here to contact us directly. Or, for more information on this weekend, contact Jane Deegan at jane@loving4life.net
Costs
For Walsingham Only - 65.00 per couple per day (total £130.00) or to include Friday and Saturday overnight stay B&B (per couple all inclusive) £175.00. The advertised rate is for a non-ensuite room.
Ensuite rooms are limited in number and cost a further £20.00 per couple inclusive of both nights. If you would prefer an ensuite room then please contact me directly at jane@loving4life.net or on 07595 724300
Includes:
✔ Couple Pack
✔ Lunch on both days
✔ Celebratory dinner on Saturday evening
✔ Refreshments throughout the two days
✔ Space for personal prayer, reflection, meditation, discussion and silence